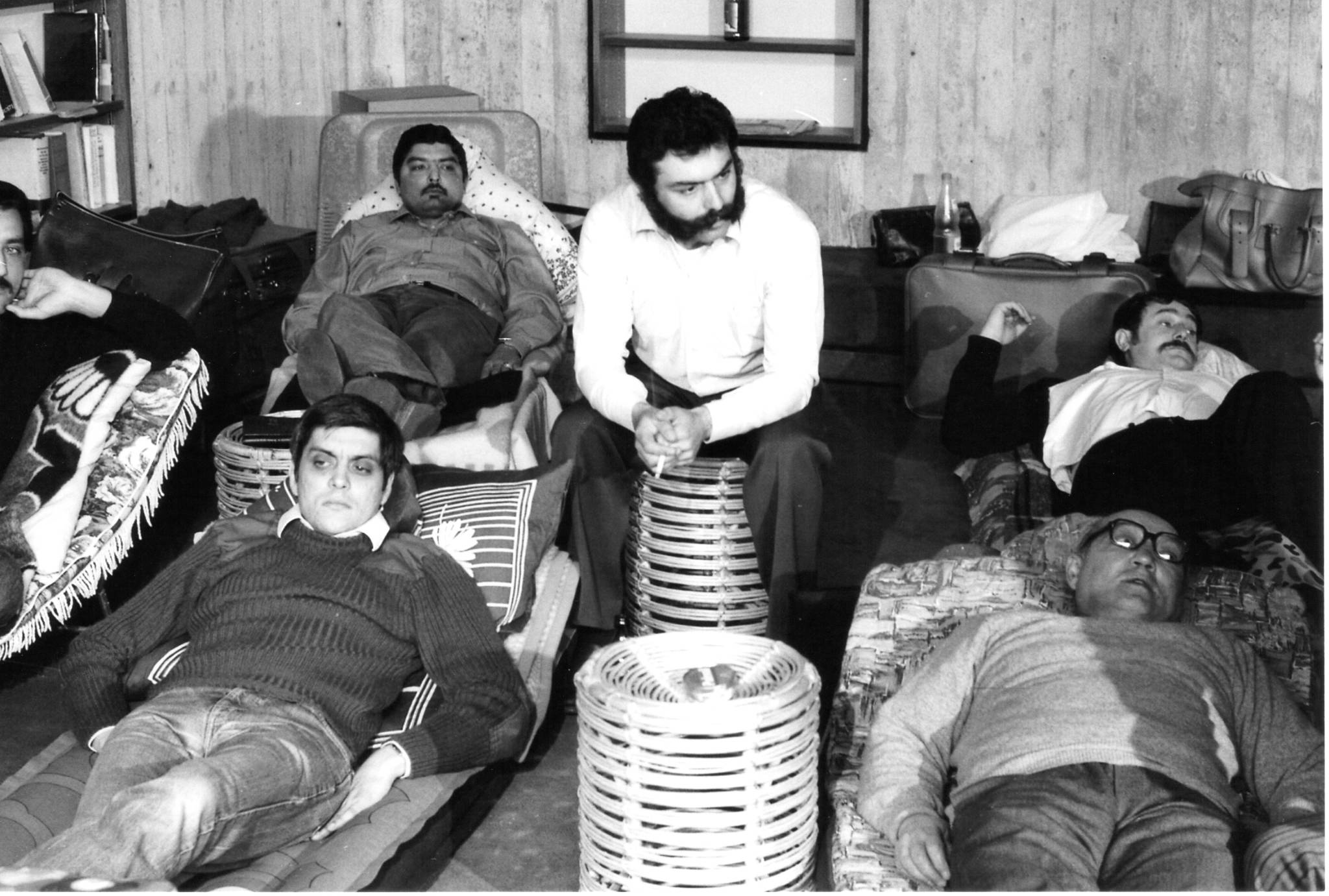 On Good Friday 1980, April 4, twelve Sinti, among them the holocaust survivor Jakob Bamberger, Hans Braun, Ranco Brandtner and Franz Wirbel, went on hunger strike in the Evangelical Church of Reconciliation on the grounds of the Dachau concentration camp memorial site. It´s central demands were the recognition of the Nazi genocide of the Sinti and Roma by the Federal Government, the immediate end of the special police registration of Sinti and Roma, and the release of Nazi files from the former Reich Security Main Office, which had continued to be used by the Bavarian State Criminal Police Office. The protest triggered a broad international wave of solidarity and marked a turning point in the public perception of the minority.
"The recognition of the genocide of the Sinti and Roma on 17 March 1982 by Federal Chancellor Helmut Schmidt represented the fulfilment of a central demand of the hunger strike. This recognition under international law marked a new beginning in the Federal Government's relationship with the German Sinti and Roma", Romani Rose declared today.
The special police registration in Germany was carried out by Bavarian criminal police officers in the "Landfahrerzentrale", which recorded the names, fingerprints and personal data of Sinti and Roma from all over Germany in files until the 1970s. This recording directly continued the Nazi recording, on the basis of the Nazi files and with the personnel from the former Reich Security Main Office, who had been reinstated as civil servants in the Bavarian criminal office – and who regularly acted as experts in compensation applications by Sinti and Roma. The Bavarian Ministry of the Interior refused to publicly distance itself from these practices in 1980.
"Just one year after the hunger strike, we were able to secure Nazi files at the University of Tübingen. We were able to transfer this material, including measurements, evaluations and surveys, to the Federal Archive in Koblenz. We are sure that NS racial reports still exist somewhere in the Bavarian State Criminal Police Office, which were compiled from these files", said Rose about further actions after the hunger strike.
A broad public attention to the hunger strike in the press, expressions of solidarity by Annemarie and Heinrich Böll, among others, and the visit of the then Federal Minister of Justice Hans-Jochen Vogel to Dachau on April 12, 1980, brought a hitherto non-existent attention to the situation of the Sinti and Roma in Germany and significantly influenced later civil rights work.