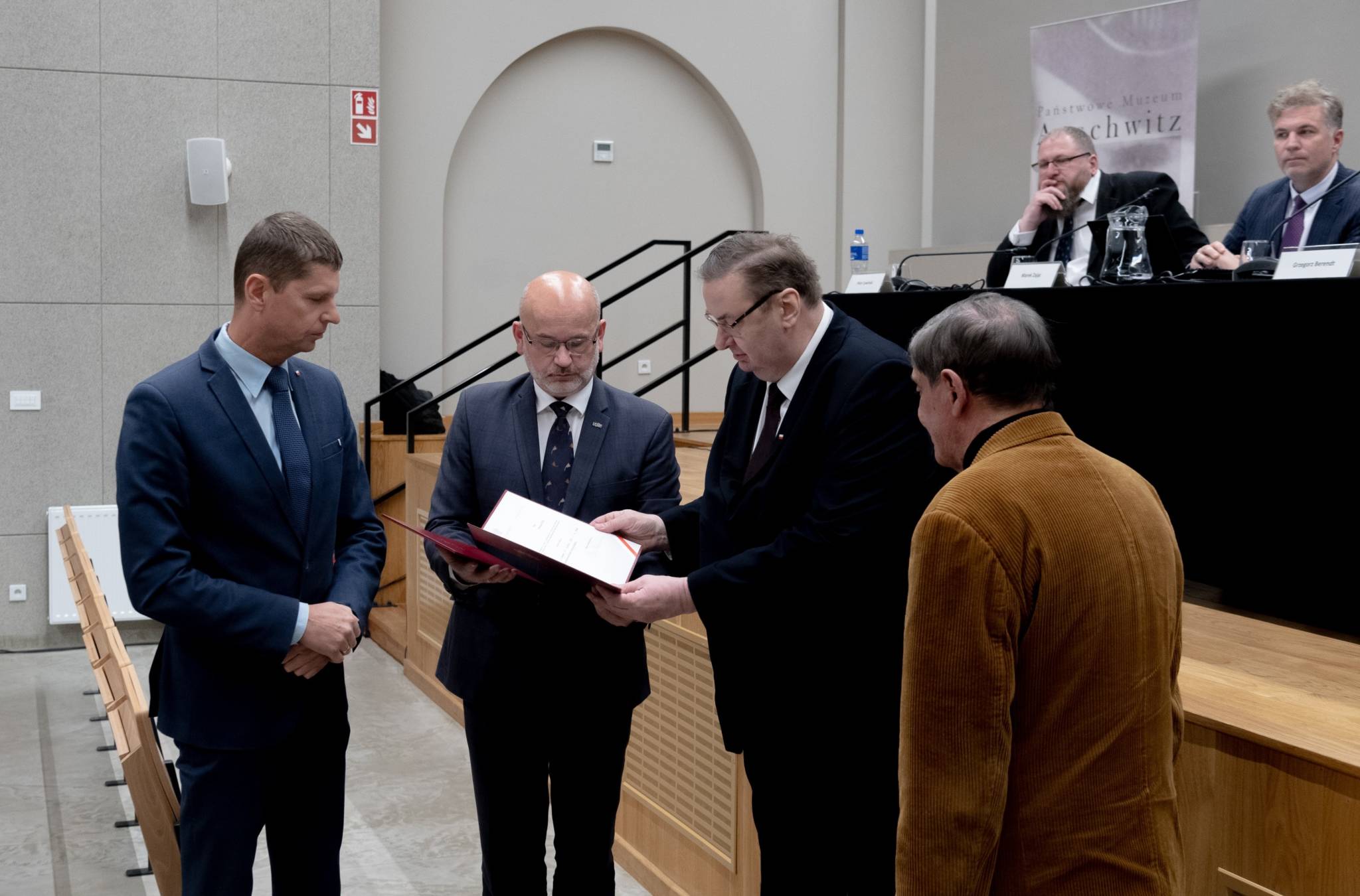 The chairman of the Central Council of German Sinti and Roma, Romani Rose, has been appointed by Polish Prime Minister Mateusz Morawiecki to the International Auschwitz Council, which met for the first time in the new term on 23-24 November 2022 at the memorial site in the former German extermination camp Auschwitz-Birkenau.
Central Council Chairman Romani Rose underlines the importance of the International Auschwitz Council in the current times:
"Today we are again experiencing how nationalists and right-wing extremists in many European countries are trying to deny and relativise the crimes of the Holocaust against 6 million Jews and 500,000 Sinti and Roma. The International Auschwitz Council has the task to oppose any form of Holocaust denial and falsification of history."
The members of the International Auschwitz Council include Ronald Lauder (World Jewish Congress, New York), Dani Dayan (Yad Vashem, Jerusalem) and Sara Bloomfield (US Holocaust Memorial Museum, Washington D.C.). The Council advises the Polish government on historical issues, including the direction of remembrance work and political education.
Romani Rose appeals to international organisations and national governments in Europe to strengthen educational work on the Holocaust and to support the educational mission of the Auschwitz-Birkenau Memorial:
"Educational programmes on the history of the Holocaust, especially for young people at historical sites of persecution and extermination, make an important contribution to counteracting antisemitism, antigypsyism and racism in our societies."
The museum recorded over 2.5 million visitors from around the world before the Corona pandemic in 2019 and now has digital education programmes that reach millions of people worldwide.
Romani Rose was first appointed to the International Auschwitz Council in 2006 by then Polish Prime Minister Kazimierz Marcinkiewicz and at the instigation of former Polish Foreign Minister and Auschwitz survivor Władysław Bartoszewski. On 2 August 2021, Central Council Chairman Rose was presented with the Light of Remembrance Award by the Director of the Auschwitz-Birkenau Museum, Piotr Cywiński, for his decades-long, tireless commitment for advancing the recognition of the Holocaust of the murdered 500,000 Sinti and Roma in Nazi-occupied Europe.
Further information:
In 2001, the Documentation and Cultural Centre of German Sinti and Roma, in cooperation with the Auschwitz-Birkenau State Museum, opened a permanent exhibition in Block 13 of the museum's main camp on the genocide of the Sinti and Roma in Europe. Since 1985, the Central Council of German Sinti and Roma and the Association of Roma in Poland in cooperation with the Auschwitz-Birkenau Museum have organised the central international commemoration ceremony every year on the occasion of the European Holocaust Memorial Day for Sinti and Roma on 2 August.